Fresh | Plant Based | Delicious
Subscribe to receive weekly updates on new products, food truck locations and services.
Food Truck Menu
Some of our menu items may vary based on seasonal availability and freshness.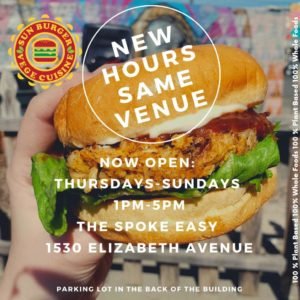 Weekly Schedule
1pm - 5pm Mon - Thurs @
The Spoke Easy 1530 Elizabeth Avenue
Pop Ups and Catering
Subscribe to recieve updates on events around Charlotte.
News and Events
Here are some of our latest news, updates and upcoming events.
View this post on Instagram
View this post on Instagram